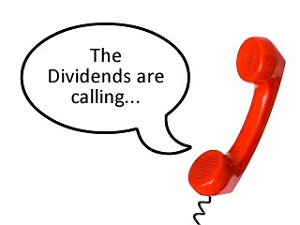 Today's dividend stock is a household name that everyone has heard of. The company that I would like to look at is Microsoft Corporation (MSFT). The brainchild of Bill Gates is the king of the software market. Microsoft's Windows operating system has over 90% of the market for client operating systems. The company has been around since 1975 and is valued at just under $215 billion dollars.
Microsoft makes money on everything related to technology. If you want to use technology for educational purposes, then Microsoft offers Microsoft Word, Excel, Powerpoint, and Tools. If you prefer to use technology for fun and gaming then Microsoft has the Xbox 360 and the Zune. Microsoft has successfully entered into the search market with its Bing search engine and the company is planning to enter the smartphone market with its Windows Live.
Microsoft's chief competitors are Apple and Google. Apple has developed its own operating system and is trying to steal market share from Microsoft. Apple owns the MP3 market with its wildly popular iPod. Google is the king of search and has lost market share to Microsoft's Bing. Google's Android smartphone operating system is one of Windows Live chief competitors.
The tech firm is on pace to earn over $60 billion dollars for the year. The company expects to earn $24 billion dollars in operating profit and $18 billion dollars in net income. Revenue grew 22% over the past quarter. Microsoft has turned many of its early shareholders ad employees into multimillionaires.
Like other technology companies, Microsoft has an incredible balance sheet. The company is flush with cash wit $36.5 billion dollars on the balance sheet and $24 billion dollars in cash. Microsoft has just $6 billion dollars in debt. The company has impressive margins. Microsoft has a 40% operating margin and 30% profit margin. Return on equity is 43.75% and return on assets is 18.8%.
Mr. Softy is finally raising its dividend. Microsoft announced that the company will be increasing its dividend 23% to 64 cents per share. The software giant has finally found something to do with its nearly $37 billion dollar cash hoard. Microsoft is currently yielding 2.60%. This is substantially above the average 5 year historical yield of 1.80%.
The stock looks like a reasonable value. Shares currently trade for 9 times earnings and the company has been able to grow earnings at an 11% clip over the past five years. This is below the industry average P/E ratio of 14. The stock trades at just 1 times price to earnings growth. Microsoft is making the transformation from a company that belongs in the portfolio of a growth investor to an income investor's core holding
https://www.dividendstocksonline.com/wp-content/uploads/2018/10/topdivlogo.png
0
0
https://www.dividendstocksonline.com/wp-content/uploads/2018/10/topdivlogo.png
2010-09-28 05:50:33
2011-01-03 18:05:23
Microsoft Is Showing Dividend Investors The Money - MSFT