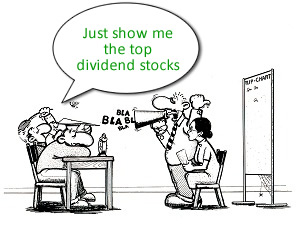 There was a time that the financial industry offered some of the best dividends around. Sine the banking crisis of the past three years, dividend yields have gone kaput in the finance industry. You can still however find some solid dividends in one industry. How would you like to invest in a company that operates in a stable industry and pays great dividend? Utility companies are known for their consistent revenue streams and growing dividends. Let's take a look at one company in this sector.
Entergy Corp (ETR) is a Fortune 500 company that operates in the electric power production industry. Entergy is a diversified energy company that primarily operates in the Midwest with locations in Arkansas, Louisiana, Mississippi, and Texas. The company has nearly 3 million customers that rely on its 30,000 megawatts of electricity. Entergy is the second largest nuclear power generator in the United States.
Entergy is making a lot of smart moves. The company owns a number of attractive assets including its nuclear power plants. Entergy is considering spinning these assets off into another company. The company is investing $5 billion dollars in share repurchases and dividends over the next few years. All of these moves should provide value for shareholders.
One of the primary advantages that energy companies have is their pricing power. They have the ability to raise rates on customers due to few competitors in most markets. The energy industry is extremely capital intensive and takes years to become a viable presence in a new market. It is also a heavily regulated industry by states and the federal government.
So, what kind of shape is Entergy in? The company has earned $3.3 billion in free cash flow and has $1.3 billion in cash on the balance sheet. The company has a huge debt burden of $11.85 billion. This is not uncommon since most energy companies have large amounts of debt on their balance sheets. Entergy has seen its earnings grow 9.7% over the past five years. The company had over $1.3 billion dollars in net income last year and has brought in over $1 billion dollars in net income over the past three years.
Shares of Entergy currently trade at 11.6 times the current year's earnings. Utility companies are known for their low P/E ratios. Entergy's P/E ratio is slightly lower than the sector's average. Shares trade at 2.2 times projected earnings growth which may be high but is still below the industry average of 2.7. The stock is trading at 1.6 times book value.
The company recently boosted its dividend 11% to $3.32 per share. The current dividend payout is 4.2% which is higher than the 5 year average yield of 3.1%. Entergy currently pays out 46% of earnings via dividends.
I think that Entergy is an attractive buy right now. The stock is not expensive and dividend investors are getting a juicy dividend yield. The company should conservatively be able to generate 5% earnings growth over the next few years. It's a nice defensive play that will help you ride out a turbulent market.
https://www.dividendstocksonline.com/wp-content/uploads/2018/10/topdivlogo.png
0
0
https://www.dividendstocksonline.com/wp-content/uploads/2018/10/topdivlogo.png
2010-09-20 20:22:52
2011-01-03 18:05:23
An Energy Stock With A Juicy Dividend