Founded in 1968, Intel Corporation (INTC) has grown into a 104 billion dollar company that today dominates the global semi-conductor industry, providing processors for the PC and server market. It is only second to Korea's Samsung Electronics, with a market cap of 118 billion.
Intel derives approximately 90 per cent of its revenues from the PC market. Over the years it has dominated and trampled its main competitor Advanced Micro Devices (AMD), and left other chip producers such as Texas Instruments (TXN) far behind. It also has a generous dividend yield of 4.30%, a debt to equity ratio of 0.40, a low PE ratio of 9.01, and a low dividend payout ratio of 38.5%. Intel currently has revenue of 48.44 billion (trailing twelve months), with a quarterly revenue growth of 21%. The balance sheet is certainly solid, and with the price at USD $19.64, off -17.7% from May highs, Intel is looking to be an attractive buy.
Missing the Mobile Wave
What Intel does best is produce high performing chips for PC's and servers, which require speed and power. However mobile processors built for cell-phones or tablets do not use Intel processors (namely Intel's Atom processor) since Intel chips are heavy on power and run at high temperature. Mobile devices including Apple's ipads, tablets, and most cell phones run on the ARM (LSE: ARM.L) based processors, largely produced by Samsung. These chips generate less heat and require less power.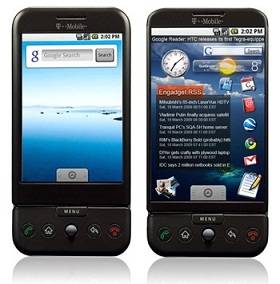 Samsung continues to be the leading provider for ARM based processors in the tablet and mobile market. However relations between Samsung and Apple are less than stellar. Back in May, Apple had been rumoured to be making plans with Taiwan Semiconductor Manufacturing Co. to produce the company's A5 chips. Then there is Google's recent acquisition of Motorola, which also produces chips and phones to a lesser degree, mainly for Google's Android phones.
Intel has so far missed the boat on the mobile wave, and continues to produce the high-powered chips for PC's and servers. While there will always be a demand for Intel's products and the PC and server market will always remain, the tides of change are already apparent. For example, Hewlett Packard (HP) stunned markets in mid August, when they announced they may abandon their PC business, in a move away from the consumer market. Intel supplies chips to HP.
Should You Invest?
Currently Intel provides an excellent investment opportunity from both a price point and with its fundamentals, as well as a generous dividend. If you are buying Intel as a long term investment, then you need to ask yourself two questions. First, is Intel's economic-moat in the PC and server markets, enough to sustain its strong revenue and growth? Second, is Intel's absence in the mobile device marketplace a factor to its future? It really depends on whether the PC and server markets, the core of Intel's revenue will continue in the years to come. In the future, a lot may ride on whether Intel can move into the mobile market, expand into other markets, or collaborate with Apple. With the constant tides of change in the technology sector, buying Intel isn't as clear cut as one might expect.
https://www.dividendstocksonline.com/wp-content/uploads/2018/10/topdivlogo.png
0
0
https://www.dividendstocksonline.com/wp-content/uploads/2018/10/topdivlogo.png
2011-09-06 07:59:22
2011-09-06 07:59:22
Is Intel A Good Buy?