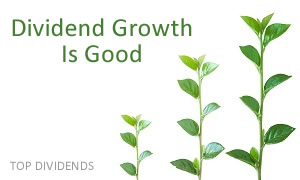 You have probably heard of Intel Corporation before. The company's name is plastered over countless electronic products. As a matter of fact, the company probably built the microprocessor that powers your personal computer, tablet PC, netbook, smartphone, or electronic device. Intel owns the microprocessor market for personal computing. The company has been around since 1968 and its best days are still ahead of them.
The company's chief competition in the processing market is Advanced Micro Devices. AMD is still a small player with a market cap of just $5.2 billion dollars and revenue of $6 billion dollars. Intel Corp.is the dominant player in the industry with a market cap of $120 billion dollars and annual revenue of $46 billion dollars. The recent purchase of McAfee will only help to bolster the company's earnings power.
The earnings for Intel will only increase as the consumer demand for new electronics continues to grow.  Intel has a great management team as well that has been able to deliver consistent results for the company. The company has a 24% return on equity and a 17% return on assets. Operating margins were high at 35% and profit margins were high as well at 25%.
The stock is not the steal that it was at $18 but Intel is still cheap at $21 a share. The stock trades at just 10.5 times earnings and a 0.83 price to earnings growth. This is higher than the 7% growth rate of the past five years but below the 12.8% estimated growth rate of the next five years.
Intel is more than just great earnings. Intel has the kind of balance sheet that other companies dream about. The company has $20.7 billion dollars in cash on hand and generates $ 14.5 billion in free cash flow. Intel has 10 times as much cash as long term debt on the balance sheet. That's remarkable. The company has nearly $4 a share on its balance sheet in cash alone.
Intel offers capital appreciation and great dividend as well. The average dividend payout has been 2.3%. The stock is currently yielding 3% and raised its dividend 15% to 72 cents per share. That is an effective yield of 3.3%. The company can easily cover its dividend as Intel pays out just 33% of earnings via dividends. There is plenty of room for more dividend increases in the future.
Intel is an attractive stock as the tech giant just reported that it expects its earnings to be the best ever in 2011. Long time investors that are seeking a blue chip stock with a growing dividend may find that Intel has the right stuff for their portfolio.
https://www.dividendstocksonline.com/wp-content/uploads/2018/10/topdivlogo.png
0
0
https://www.dividendstocksonline.com/wp-content/uploads/2018/10/topdivlogo.png
2010-11-15 09:51:09
2010-11-15 09:51:09
Intel Increases Its Dividend