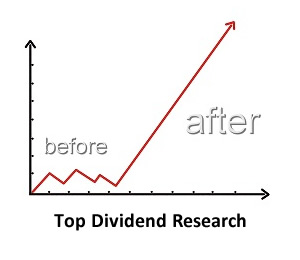 Banks have always been good investments because of their high dividend payouts. Fixed income investors loved banks stocks for their earnings stability and consistent dividends. This all changed during the financial crisis of 2008. Bank earnings nosedived and most major banking institutions eliminated their dividends. Since then banks have restored their dividends but the payout has been paltry. There are however a few banks offering investors a decent yield.
One such bank is M&T Bank (MTB). M&T Bank has maintained its dividend and successfully survived the financial crisis. M&T is even stronger today than it was a few years ago. M&T Bank bought Partners Trust Financial Group in 2007. The regional bank increased in size buying Provident Bank in 2008 and Bradford Bank in 2009. Today M&T has nearly $70 billion dollars in assets.
The company's chief competition is other regional banks. PNC and Key Bank compete in many of the same markets as M&T. The company continually outperforms its peers with better margins and revenue growth. There have been rumors of PNC Financial and other banks wishing to takeover the regional giant. M&T is very attractive because of its large asset size and solid balance sheet. M&T has over $20 per share in cash on the balance sheet.
Shares of M&T Bank currently trade just south of $75 per share. This is 13.5 times the current year's earnings. That's a bit high for a company that is looking to grow earnings in the high single digits for the next few years. Earnings grew 50% over the past quarter and revenue increased 14% year over year. Profit margins were high at 23% and operating margins were high at 38%. The company has managed to maintain profitability every quarter since the 1970's.
M&T is one of only two banks that did not decrease its dividend during the financial crisis. The company is currently paying $2.80 per share to shareholders. That's a nice 3.70% dividend yield. The current payout represents 54% of earnings and is slightly higher than the 5 year average dividend yield of 3.20%. The company should have no trouble maintaining this yield due to its consistent profitability and cash hoard.
M&T is a quality stock for the fixed income investor that is seeking a stable solid income play. The company's best days are ahead of it having survived the worst financial crisis since the great depression. M&T Bank is an attractive company but the stock looks a bit pricey trading at 1.7 times price to earnings growth. The stock would be very attractive to me in the $60's.
https://www.dividendstocksonline.com/wp-content/uploads/2018/10/topdivlogo.png
0
0
https://www.dividendstocksonline.com/wp-content/uploads/2018/10/topdivlogo.png
2010-11-01 08:25:59
2010-11-07 20:23:27
A Bank With A Big Yield