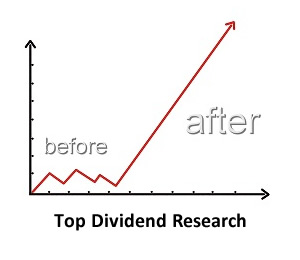 The best two places to look for great dividend yields are in REIT's and limited partnerships. REIT's are real estate investment trusts that are required by law to pay out 90% of earnings to all shareholders. Limited partnerships are business organizations that have general and limited partners who are entitled to a share of the partnership's cash flow. As a limited partner, you are entitled to a portion of the firm's cash but are not responsible for its liabilities.
Let's take a look at one such limited partnership that is currently paying a great dividend.
The current stock market decline has created an incredibly high yielding stock in the infrastructure industry. Brookfield Infrastructure Partners (BIP) is a limited partnership that owns infrastructure assets in the energy, timberlands, and transportation sectors. The company has operations in North America, China, Europe, South America, and Australasia. Brookfield Infrastructure was spun off from Brookfield Asset Management in 2008.
Brookfield manages a portfolio of very attractive infrastructure assets. Brookfield started out with a major the majority of its portfolio in timber. The company now owns large positions in the railroad industry, coal mining, and natural gas. The company even has stakes in parking lots and transmission lines. These are very defensive sectors that tend to hold up well during market swoons.
Brookfield Infrastructure is a small cap stock with a market cap of just $1 billion dollars. In a market with volatile price swings day in and day out, Brookfield is a solid stable growth play. Growth is expected at 6% for the next 5 years. The most attractive part about Brookfield is the generous dividend yield. At just $16 a share, the stock is currently yielding a ridiculous 6.8%.
The 6.8% yield is higher than anything that you will find in the bond market. Ten year treasuries are currently yielding under 3% and AAA corporate bonds are paying less than Brookfield's yield. Brookfield is an attractive investment because the partnership distributes 60 to 70% of funds back to investors. The company's goal is to increase their dividend payout 3 to 7% per year.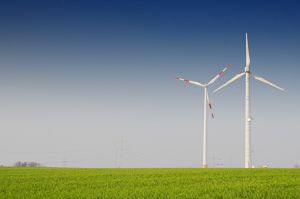 Brookfield is only covered by one Wall Street analyst. Small cap stocks with little analyst attention have the potential to outperform the market as a whole. When a stock is only covered by a few analysts, it has a greater potential to outperform analyst expectations.
Not only are you getting an incredible yield, but you are also getting the potential for capital appreciation with Brookfield's infrastructure portfolio. Infrastructure assets tend to perform very well during times of economic growth and inflation. Brookfield is in a prime position to benefit from any global economic recovery. The company estimates that overall spending in the infrastructure industry will be at least $370 billion a year through 2010.With the huge amount of fiscal stimulus by nations worldwide, it's only a matter of time before inflation returns to the market place.
While the market has been subject to wild price swings over the next few months, you can park your money in Brookfield Infrastructure L.P. reap a high dividend and rest safely at night.
https://www.dividendstocksonline.com/wp-content/uploads/2018/10/topdivlogo.png
0
0
https://www.dividendstocksonline.com/wp-content/uploads/2018/10/topdivlogo.png
2010-07-05 08:18:18
2011-01-03 18:09:19
A Great Dividend Yielding Limited Partnership